My Resume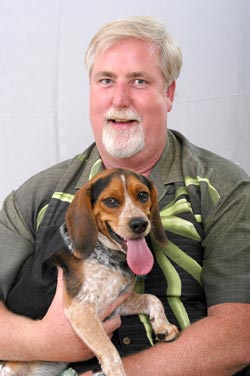 After a six-year stint in the Navy and several years in the computer industry, I graduated from Cal State Northridge with a Bachelors in Accounting in 1990. I passed the CPA exam shortly afterwards.
From 1990 to 1998 I worked in the Los Angeles area in both public accounting and private industry. At one firm I oversaw the accounting and prepared the taxes for fifty restaurants. In 1998 I moved to the Bay area to take part in the new economy. I relocated to the Palm Springs area to start my own CPA practice in May of 2001.
My primary focus as a financial professional has been on small business and individual taxation, and on small business finance. I am fascinated by the entrepreneurial environment. My financial career started when I was seventeen and doing the bookkeeping for my mother's catering and food manufacturing company. Her company was for many years a primary caterer for Merv Griffin's TV shows and for Dick Clark Productions. That was years ago.
I've gathered significant experience in a breadth of industries and aspects of individual taxation, those being:
Agriculture
Art dealers and galleries
Automotive repair
Catering
Construction
Doctors and dentists
Same sex couple taxation issues and strategies, whether married, registered, or just living together
Entertainment production companies
Expatriate and foreign citizen taxation
Food processing
Hospitality
Interior design
Landscaping
Light manufacturing
Mortgage brokers
Printing
Professional services
Restaurants, bars and fast food
Real estate sales
Retail
Service businesses
I look forward to applying my diverse small business background to your company and helping to make you more successful. Are you interested in my help?