Hello, and welcome to my website.
Call me Mike.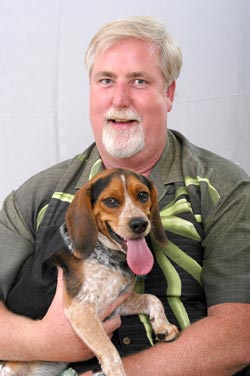 The world changed this year. The new normal is anything but normal as we knew it. Face-to-face meetings between client and professional, a longtime staple of client/professional interaction, are no longer a particularly great idea. It's probably going to stay that way into 2022.
Technology has changed how professional services are conducted. This being the electronic age, an increasing number of my clients are from outside of the Coachella Valley, where I live and practice. Most of these clients came through referral, many of whom I've never met face-to-face. It all happens via phone, fax and e-mail. And sometimes snail mail.
I have expanded this service model to include local clients as well. I'm still in business and as busy as I was prior to the pandemic. However, I am now serving all clients, large or small, local or out of the area, via phone, fax, e-mail and snail mail. In-person meetings are on hold until further notice. With so many out of area clients already on my roster, it hasn't been much of a stretch.
I'm a Certified Public Accountant with broad experience in business taxation, finance and management. Most of my clients are small businesses. My practice serves businesses incorporated as either S Corporations, C Corporations, Schedule C's (self-employed reporting on the 1040 form), or as LLC's or partnerships. Of course, no CPA's client roster is complete without a few Trusts and Not for Profit entities.
I also serve many clients who only need individual tax return preparation. During the "Marriage Wars" I developed a long roster of same sex couples as tax clients. Whatever someone's domestic status, there are many important tax matters people face regardless of whether they are single, married, Registered Domestic Partners, or just plain living together.
Of course, it's hard to think about taxes with a global pandemic and the economy in collapse. Smart entrepreneurs are working on ways to stay afloat. Restaurants who were booked solid on Saturday nights are now offering home delivery. Panera changed their business model. Many professionals, as I'm not the only one, are continuing to serve their clients through remote contact. Even our personal doctor has adopted this strategy for most patient appointments. This is an unfortunate time in the evolution of business. Only the fittest will survive.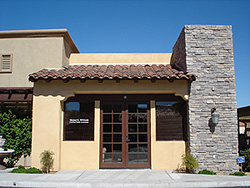 My CPA practice was built based on the belief that high quality accounting and tax services, using state-of-the-art software, doesn't have to cost a fortune. We assist our business clients, most of whom are on QuickBooks, to accurately manage their own accounting, allowing them accurate and timely financial information about their businesses at minimum cost. I care deeply about the tax strategy and profitability of my clients. My success is dependent upon your success.
I offer a full range of tax services and bill my clients at a competitive hourly rate, not by schedules on the return or by using "value billing." Billing clients by the schedule or using "value billing," a practice employed by some of my competitors, results in padded invoices and can add hundreds of dollars to the cost of preparing your tax returns, and sometimes more.
Whether you're a corporation, partnership, LLC, LLP, or an individual with a complex return, I'd like to help minimize your taxes at a fair price. I invite you to take a look around my website and learn more about my practice. If you´re looking for a smart CPA who bills their clients fairly, don´t take my word for it, visit my client testimonials page. Then give me a call and let´s talk.
Interested in learning more?