Clever legal deductions ...


THAT'S

how you handle tax.
Hello, and welcome to my website.
Call me Mike.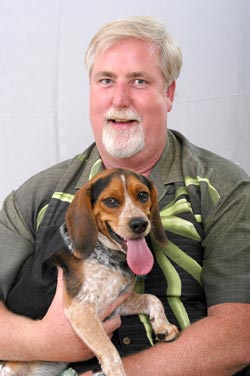 I'm a Certified Public Accountant with broad experience in business taxation, finance and management. I also serve many clients who need only individual tax return preparation. During the Marriage Wars I developed a long roster of same sex couples as tax clients as well. Let's presume the Supreme Court considers this a settled matter. Whatever someone's domestic status, there are many important tax matters people face regardless of whether they are single, married, Registered Domestic Partners, or just plain living together.
Perhaps you've heard our commercials on KMOD FM, the American Songbook station at 107.3, or on KNEWS Radio, FM 94.3 and 970 on the AM dial in the Coachella Valley. We started advertising with them, originally as a sponsor of the Bill Feingold Show, which we still sponsor, back during the depths of the recession. I intermittently appear on the station as a tax and business advisor, or when there's breaking news regarding taxes. Yes, there can be breaking news regarding taxes.
Below are links to the commercials currently running:
My practice serves a number of businesses incorporated as either S Corporations, C Corporations, Schedule C's (self-employed reporting on the 1040 form), or as LLC's or partnerships. We also prepare individual tax returns for retirees, W-2'd employees and high net worth individuals. Of course, no CPA's client roster is complete without a few Trusts and Not for Profit entities.
We small business CPA's are a barometer of the local economy. Businesses across the valley have benefitted from the Coachella Valley becoming an almost year-'round tourist destination. The Coachella Valley has the world's attention as the greatest music festival venue. Even the slow months aren't dead like a decade ago.
However, certain market indicators of late have suggested the material possibility of a recession within the next 12 to 18 months. While unfortunate, unless it's like '08, it wouldn't be a catastrophe. Mild recessions spur an increase in regional tourism as they deter national and international travel. Unfortunately, the effect is not equal despite being opposite. The good news is that the region is becoming increasingly diverse. While benefiting from tourism, that and agriculture are no longer the only factors driving our economy. Many business owners and professionals in the valley aren't involved with either.
But for now things are good and it's time to make money. This is a great time to be an entrepreneur in the Coachella Valley. An increasing number of my long term clients and new clients are more concerned with maximizing profits and minimizing taxes than just making ends meet. They're thinking about improving the financial metrics of their business. I love this kind of work.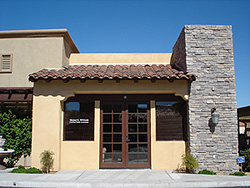 Of course, business owners still need to be smart. A "Field of Dreams" business model will not work. If you build it, they won't necessarily come. Entrepreneurs still need to be smart and have smart professionals in their arsenal. Like a good CPA.
Of course, not everyone's an entrepreneur. My firm serves a large number of individuals as well. I value my individual clients as much as my business clients, even those who do not have big tax returns.
My CPA practice was built based on the belief that high quality accounting and tax services, using state-of-the-art software, doesn't have to cost a fortune. We have set up dozens of our business clients to use QuickBooks to accurately manage their own accounting, allowing them accurate and timely financial information about their businesses at minimum cost. I care deeply about the tax strategy and profitability of my clients. My success is dependent upon your success. Pursuant to that goal, I prefer meeting face-to-face with clients for individual tax return preparation, and working on the tax return "live" during the interview, at least for the first few years. This allows the client to understand how certain transactions affect their taxes. It also makes the process more thorough, and more efficient, thus less expensive.
I offer a full range of tax services and bill my clients at a competitive hourly rate, not by schedules on the return or by using "value billing." Billing clients by the schedule or using "value billing," a practice employed by some of my competitors, results in padded invoices and can add hundreds of dollars to the cost of preparing your tax returns, and sometimes more.
Whether you're a corporation, partnership, LLC, LLP, or an individual with a complex return, I'd like to help minimize your taxes at a fair price.
And if you're a small business, perhaps you need a little help getting your finances on track. In my career I've helped build companies from scratch and helped steward many more through turnaround. While having a full-time finance professional on staff is a waste of money for most small businesses, well targeted consulting from an experienced financial manager who understands your business can be extremely beneficial. However, paying for these services on a guaranteed retainer can become needlessly expensive relative to what the client is getting. The idea of putting your CPA on a monthly retainer as part-time CFO is a sly way for some CPA's to increase revenues. I offer part-time CFO services on an as-needed basis, which is consistently less expensive than bloated monthly retainers.
I invite you to take a look around my website and learn more about my practice. If you´re looking for a smart CPA who bills their clients fairly, don´t take my word for it, visit my client testimonials page. Then give me a call and let´s talk.
Interested in learning more?